NewsBytes
By Aditya Nag and Howard Dyckoff
Please submit your News Bytes items in plain text; other formats may be rejected. A one- or two-paragraph summary plus a URL has a much higher chance of being published than an entire press release. Submit items to bytes@linuxgazette.net.
---
News in General
OpenSUSE Opens Up to Questions About the Microsoft Deal
OpenSUSE project developers held a public IRC meeting to discuss the recently announced and highly controversial Microsoft/Novell agreements. Nat Friedman, chief technical and strategy officer for open source at Novell, fielded most of the questions, with assistance from Andreas Jaeger, OpenSUSE project manager, and others.
As expected, the one-hour long session generated a lot of discussion. There were almost 200 participants, and the questions touched on all aspects of the deal, the validity of GPLv2 and the upcoming GPLv3, Mark Shuttleworth's controversial letter to the community, Microsoft's covenant not to sue, and so on. Novell talked about how Microsoft does make legal mistakes, such as in the Lindows fiasco, and, tongue firmly in cheek, how they would "make fun of them in public" if Microsoft did not keep its promises.
The whole GPLv2 vs. GPLv3 issue was also mentioned by the Novell representatives, saying that they are "interested" in seeing the wording used in GPLv3 that will invalidate such deals.
The complete log is available, while a lightly edited version can be found on linux.com. More information is available at the OpenSUSE site.
Richard Stallman says that the Novell/Microsoft Deal Does Not Violate GPLv2
Richard Stallman, the leader of the FSF (Free Software Foundation), said at the fifth international GPLv3 conference in Tokyo on Nov. 21 that the Novell/Microsoft patent agreement is not in violation of GPL version 2. According to a transcript published by the FSFE (FSF Europe), Stallman stated that "what has happened is, Microsoft has not given Novell a patent license, and thus, section 7 of GPL version 2 does not come into play. Instead, Microsoft offered a patent license that is rather limited to Novell's customers alone."
Stallman points out that this is a good thing for several reasons, since the new version of the GPL had not taken such an eventualty into consideration. However, GPLv3 is now being re-written in light of the Novell/Microsoft deal, "It turns out that perhaps it's a good thing that Microsoft did this now, because we discovered that the text we had written for GPL version 3 would not have blocked this, but it's not too late and we're going to make sure that when GPL version 3 really comes out it will block such deals. We were already concerned about possibilities like this, namely, the possibility that a distributor might receive a patent license which did not explicitly impose limits on downstream recipients but simply failed to protect them."
Stallman said that the GPLv3 will block the kind of language used in the Novell/Microsoft agreement. Stallman explained, "We're going to say not just that if you receive the patent license, but if you have arranged any sort of patent licensing that is prejudicial among the downstream recipients, that that's not allowed. That you have to make sure that the downstream recipients fully get the freedoms that they're supposed to have. The precise words, we have not figured out yet. That's what Eben Moglen [FSF's general counsel] is working on now."
This statement from the original author of the GPL should remove any lingering doubts about the validity of the Novell/Microsoft deal.
Novell Axes Support for the Hula Project
Novell has abandoned a much-hyped open source project slated to challenge Microsoft Outlook and Exchange by becoming the "Apache" of e-mail and collaboration software. Engineers are "moving to other roles", according to the Hula mailing list.
Novell had announced Hula at LinuxWorld, Boston, in February 2005 by donating 200,000 lines of code from its NetMail collaboration server to the community. Novell wanted Hula to "become for collaboration what Apache is to servers". This move was greeted with strong support from the Mozilla Foundation, Open Source Applications Foundation, Open Source Development Labs, and O'Reilly Media's father of Web 2.0 Tim O'Reilly.
The Hula server featured SMTP, IMAP, and support for the CalDAV calendar access protocol. The future of the project is as yet uncertain, with some developers fearing the worst, while others are confident that it will survive the loss of Novell engineers. More information on the Hula Project is available on the project Web site.
Thailand Delivers a Double Whammy: Cancels Open Source Policy and OLPC Project Participation
Thailand's newly appointed Information and Communications Technology Minister slammed open source software as useless and full of bugs, "With open source, there is no intellectual property. Anyone can use it and all your ideas become public domain. If nobody can make money from it, there will be no development and open source software quickly becomes outdated." This marks a shift from the previous government's stance on open source. Critics have pointed out that the Minister seems to have based his decision on an incomplete understanding of the open source movement.
This was quickly followed by Thailand's new junta-appointed Education Minister cancelling Thailand's participation in the One Laptop Per Child project and scrapping a plan to give a 2B1 laptop to every primary school student. He also cancelled plans to roll out computers and a broadband connection to every school in Thailand. He cited the lack of readiness of teachers, and the need to focus on basic education standards, "We will not focus too much on technology and materials. We will focus on substance." The previous government was deposed in a bloodless coup earlier this year.
More on this at The Inquirer
France Announces Plan to Switch Members of Parliament from Windows to Linux
In June 2007, PCs in French deputies' offices will be equipped with a Linux operating system and open source productivity software. The project, backed by MPs Richard Cazenav and Bernard Carayon of the UMP party, will see 1,154 French parliamentary workstations running on an open source OS, with OpenOffice.org, Firefox and an open source e-mail client.
This is the first time a French public institution has switched its OS to an open source solution. The French government had previously tried open source solutions, but they were either limited to servers or involved using open source software (e.g., Firefox and OpenOffice.org) on Microsoft Windows.
There is no news on the exact distribution or e-mail client they will use. Mandriva Linux might be a strong contender, given its French roots, but this is mere speculation. The French Parliament considered the results of a study conducted by Atos Origin, an international IT services company, and stated that, "The study showed that open source software will from now on offer functionality adapted to the needs of MPs, and will allow us to make substantial savings despite the associated migration and training costs."
Supporters of open source have welcomed this decision, especially following the news of the Thai government dropping its support for open source solutions.
Conferences and Events
==> All LinuxWorld Expos <==




EUPACO-1




USENIX Conference on File and Storage Technologies (FAST '07)




LinuxWorld OpenSolutions Summit




EclipseCon 2007




USENIX Symposium on Networked Systems Design and Implementation (NSDI '07)




MySQL Conference
Distro News
Linux 2.6.19 Released
After 2 months, 2.6.19 has been released. "It's one of those rare 'perfect' kernels," Linus joked, "so if it doesn't happen to compile with your config (or it does compile, but then does unspeakable acts of perversion with your pet dachshund), you can rest easy knowing that it's all your own damn fault, and you should just fix your evil ways." He went on to add, "you could send me and the kernel mailing list a note about it anyway, of course. (And perhaps pictures, if your dachshund is involved. Not that we'd be interested, of course. No. Just so that we'd know to avoid it next time)." Besides these essential technical details, this release includes the clustering GFS2 filesystem, Ecryptfs , the first experimental version of EXT4 (aimed at developers), support for the Atmel AVR32 architecture, sleepable RCU, improvements for NUMA-based systems, and much more.
The kernel can be downloaded from your closest kernel mirror.
Novell Inc. Announces Novell Open Enterprise Server 2 (OES 2)
Due to be released early in the second quarter of 2007, OES 2 has already received support commitments from Novell's software partners. The list currently includes backup solution vendors CA, Commvault, Symantec, and Syncsort, along with anti-virus software vendors McAfee and Trend Micro.
OES will be based on Novell's SLES 10 (SUSE Linux Enterprise Server). It is designed to be a drop-in replacement for Novell NetWare servers, and it will be a direct competitor to Microsoft's Server 2003. This next version will complete the shift to workgroup services running completely on the Linux platform. The optional NetWare kernel included in previous versions will be removed. OES 2 hopes to make traditional NetWare workgroup services run on Linux as well or better than they do on NetWare and Windows, and will simplify the migration of those services to Linux. Xen virtualization capabilities in SLES will be leveraged to offer extended hardware support for traditional NetWare applications. Novell's ZENworks Virtual Machine Management will provide capabilities for managing Xen virtualized environments in OES.
Novell's recent technology partnership with Microsoft should lead to improved interoperability with Windows.
Earlier versions of OES have been well-received both by testers and by Novell's channel partners. In this year's VARBusiness survey, OES ranked number one in server operating systems, ahead of Novell's own SLED and Microsoft's Server 2003.
More information is available at Novell's Web site.
OpenSUSE 10.2 Released
OpenSUSE 10.2 has been released. Quoting the OpenSUSE News/10.2-Release site, "After a lot of work, we proudly announce the availability of OpenSUSE 10.2, formerly known as SUSE Linux 10.x . As usual, we ship all the latest open source packages available at the time. But we want to give a special mention to the redesigned GNOME and KDE desktop, Firefox 2.0, ext3 as the new default file system, support for internal SD card readers, new power management and, last but not least, our improved package management. We'd like to thank you all for testing heavily, reporting bugs, giving feedback on mailing lists. Have a lot of fun!"
OpenSUSE 10.2 features numerous improvements to the package manager stack, including a new update notification applet (opensuse-updater) and a console application called zypper, which are both non-ZMD based. It ships with Linux kernel 2.6.18.2, using only SMP kernels, glibc 2.5, X.Org 7.2rc2, autoconf 2.60, bison 2.3, and gcc 4.1.2. It will have a lifetime of 2 years.
The full release announcement is available. The CD and DVD images for the i386, x86_64, and PowerPC architectures are available via BitTorrent protocol or directly from the OpenSUSE download mirrors. The DVD images are available directly from (MD5): openSUSE-10.2-GM-DVD-i386.iso (3,701MB) and openSUSE-10.2-GM-DVD-x86_64.iso (3,750MB).
Yellow Dog Linux 5 for the PS3 Released
Yellow Dog Linux v5.0 featuring E17 is now available for the Sony PlayStation 3. Derived from Fedora Core 5, YDL is a complete Linux distribution optimized for the PPC architecture. The YDL 5.0 release features a fairly simple installation routine and the Enlightenment e17 desktop environment. This is the second distribution compatible with PS3 and the first one specifically developed for it. The installation routine involves partitioning the PS3 HDD, and requires a keyboard and mouse to be attached.
YDL 5.0 comes with kernel 2.6.16, gcc 4.1.1, and glibc 2.4. It includes Cell SDK 1.1, OpenOffice.org 2.0.2, Firefox 1.5.0, and Thunderbird 1.5.0. The usual personal accessories, development tools, sound & video, Internet, and networking applications are also included.
More information on their website.
SimplyMEPIS 64 beta Released
MEPIS LLC has released Beta1 of SimplyMEPIS-64 Version 6.0-4 with the same look, feel, and function as the 32 bit edition. This includes Firefox 2.0.0.1, Flashplayer 9, OpenOffice.org 2.0.2, a very stable 3.5.3 build of the KDE desktop, and a security-patched 2.6.15 Linux kernel. Beta1 of SimplyMEPIS-32 Version 6.0-4, aka SystemUpdate1(SU1) is also available.
Both versions are almost identical and are on a fast-track schedule with a targeted release date of approximately January 10, 2007.
Software and Product News
Apache Harmony Leaves 'Incubator' Status
Apache Harmony has left its "incubator" status. The Harmony project's mission is to create a compatible, independent implementation of J2SE 5 under the Apache License v2 and to "create a community-developed modular runtime (VM and class library) architecture to allow independent implementations to share runtime components, and allow independent innovation in runtime components."
They are actively looking for contributors. If you feel you can help visit http://harmony.apache.org/.
KVM To Be Merged Into Linux Kernel 2.6.20
According Andrew Morton's merge plans for 2.6.20, the Kernel-based Virtual Machine (KVM) for Linux will be merged into the Linux kernel. Besides VMware, Xen, qemu, etc., Linux users now have a full virtualization solution built in the kernel, which supports running unmodified Linux or Windows images. Details are sparse currently; head over to http://kvm.sourceforge.net/index.html, for the latest.
Novell, LPI partner to release LPIC-3 Senior Certification
Linux Professional Institute (LPI), provider of vendor-neutral Linux certification, announced a series of initiatives to promote Linux professional credentials and the global adoption of open source software. In particular, LPI cited the cooperation of Novell on the development of LPI's upcoming enterprise-level certification program: LPIC-3.
LPIC-3 will be LPI's senior certification level for Linux professionals, requiring candidates to hold both LPIC-1 and LPIC-2 designations. LPI will launch the program in January 2007, holding the first North American exam lab at Novell's BrainShare event in March 2007. Mr. Lacey praised the involvement of Novell in the development of LPIC-3 and noted that they brought important enterprise-level perspective to the certification program. Mr. Lacey also noted the growing interest of LPI training partners in Novell's recent announcement of an innovative free online "Train the Teacher" program.
"Novell has always supported LPI's dedication to the development of Linux professionals," said Dan Veitkus, Vice-President, Novell Training Services, "We believe in offering our customers and partners the best set of choices for raising their Linux IQ, and we're in full support of LPIC-3 as the next step for Novell's Linux Certified professionals. LPIC-3 specifically targets the needs of large enterprise, IT professionals, and IT consultancies that require a broad architect level professional credential." Mr. Veitkus added that a number of Novell's technical trainers, engineers and developers have been engaged to assist LPI in the development of LPIC-3.
LPI separately announced that candidates who have earned LPIC certifications will have to re-certify every five years or alternatively earn a higher certification. Recertification was previously required only after ten years.
solidDB for MySQL Sets Performance Record
Solid Information Technology announced that solidDB for MySQL outperformed other MySQL transactional database engines in a public TM1 benchmark test. Benchmark results confirmed that solidDB for MySQL meets the performance requirements of high-throughput, mission-critical applications. Publication of the results also coincided with general availability of solidDB for MySQL, an open source relational database management system (RDBMS) developed in partnership with MySQL.
The TM1 Benchmark results shows that, on multi-CPU hardware, solidDB for MySQL offers customers shorter response time and higher levels of scalability than equivalent MySQL implementations that use Oracle's InnoDB. Results demonstrated that solidDB for MySQL processed more than twice the number of transactions than did Oracle InnoDB, and stayed constant with increasing database size, while InnoDB's performance significantly decreased as the database size increased beyond 100,000 rows.
solidDB for MySQL is designed for transactional applications, and supports full ACID compliance with configurable transaction isolation levels, both optimistic and pessimistic concurrency control, Multi-Version Concurrency Control (MVCC) with non-blocking reads and writes, row-level locking, and foreign keys and referential integrity. For more info, go to http://www.solidtech.com/.
Open Source BPM solution under MPL
Intalio has announced that Intalio|BPMS Community Edition will be released under the Mozilla Public License (MPL) amended with the Generic Attribution Provision (GAP) submitted to the Open Source Initiative (OSI) earlier this year. [1]
"There has been a need for Open Source BPM solutions in the market place, but we haven't seen any candidates that meet the market need to date," said Jim Sinur, vice president and analyst at Gartner. "That need is predicated on making BPM easy for lesser skilled process developers, and our hope is that this will evolve quickly enough to compete with the BPMS leaders."
Users of the Open Source Intalio|BPMS Community Edition can later upgrade to Intalio|BPMS Enterprise Edition through a yearly subscription plan.
---
[1] Please see Rick Moen's article about the current conflict/non-conformance of GAP with OSI licensing in this issue.
Talkback: Discuss this article with The Answer Gang
Aditya Nag
---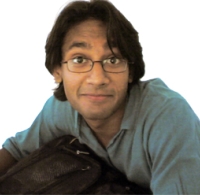 Aditya was bored one day in 1997 and decided to take a look at this "linux thing". After installing Red Hat 5, and looking at the blinking cursor, he promptly removed it and went back to Windows. And then reinstalled a few days later, determined to figure it out. So far, he's figured some stuff out, but he's still trying, and he's still having fun.
Howard Dyckoff
---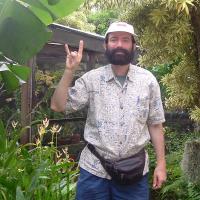 Howard Dyckoff is a long term IT professional with primary experience at Fortune 100 and 200 firms. Before his IT career, he worked for Aviation Week and Space Technology magazine and before that used to edit SkyCom, a newsletter for astronomers and rocketeers. He hails from the Republic of Brooklyn [and Polytechnic Institute] and now, after several trips to Himalayan mountain tops, resides in the SF Bay Area with a large book collection and several pet rocks.